Friends! It's time to celebrate because my latest book – Life of the Party Papercrafting – released today!!
To everyone who pre-ordered THANK YOU from the bottom of my heart. The book is shipping today and I cannot wait to hear what you think when you receive it.
Here's what you will find inside:
♥ 22 pretty cards & 25 handy tags
♥ 24 classy place cards & 27 cute mini cards
♥ 16 coasters, 16 napkin rings & 16 wine charms
♥ 4 stylish menus & 9 sophisticated belly bands
♥ 2 versatile envelope templates & 6 postcards
♥ 16 pages of gorgeous two-sided scrapbook paper
….everything is hand-drawn with love, of course!
The book has been designed for parties, but there are so many pieces inside that can be used for a number of other paper crafts. Basically, if you are a paper lover, I really think you're going to enjoy this book! 🙂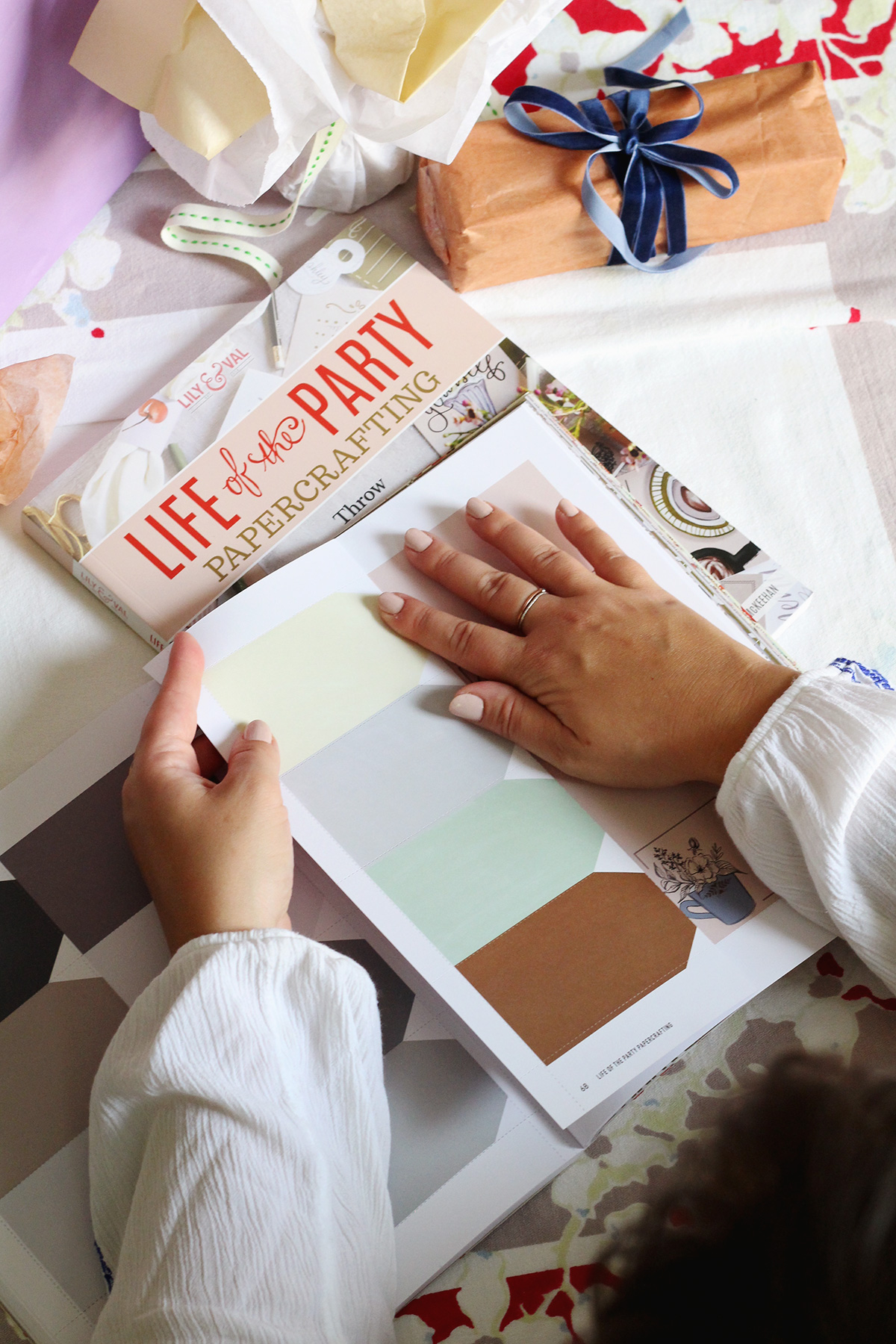 For even more peeks inside, check out my previous post.
To finally be able to share this with you all is such an honor. Thank you again, dear friends, for supporting L&V and inspiring us to do what we do. Now excuse me while I giddily wait for you to receive your copy in the mail. I can't wait to see what you will create with the book! Be sure to tag me and Lily & Val on Instagram.