Guys! I love today! It's the day of our Holiday Collection launch and I'm always giddy with excitement to show you what I have been working on all these months for the Christmas season. This year we launched 9 new prints and 5 cards! I wanted to share a bit of the backstory and inspiration behind these new designs.
This collection is all about nostalgia meeting modern, which you know I love! It has a mid-century and playful feel to it. Plus, some whimsy thrown in just because it's Christmas! I love the boldness of the Jingle Bell Rock print that inspired the whole collection theme. The past couple years' prints have been more soft and muted, so I was looking forward to throwing in some bright holiday red pops to change it up!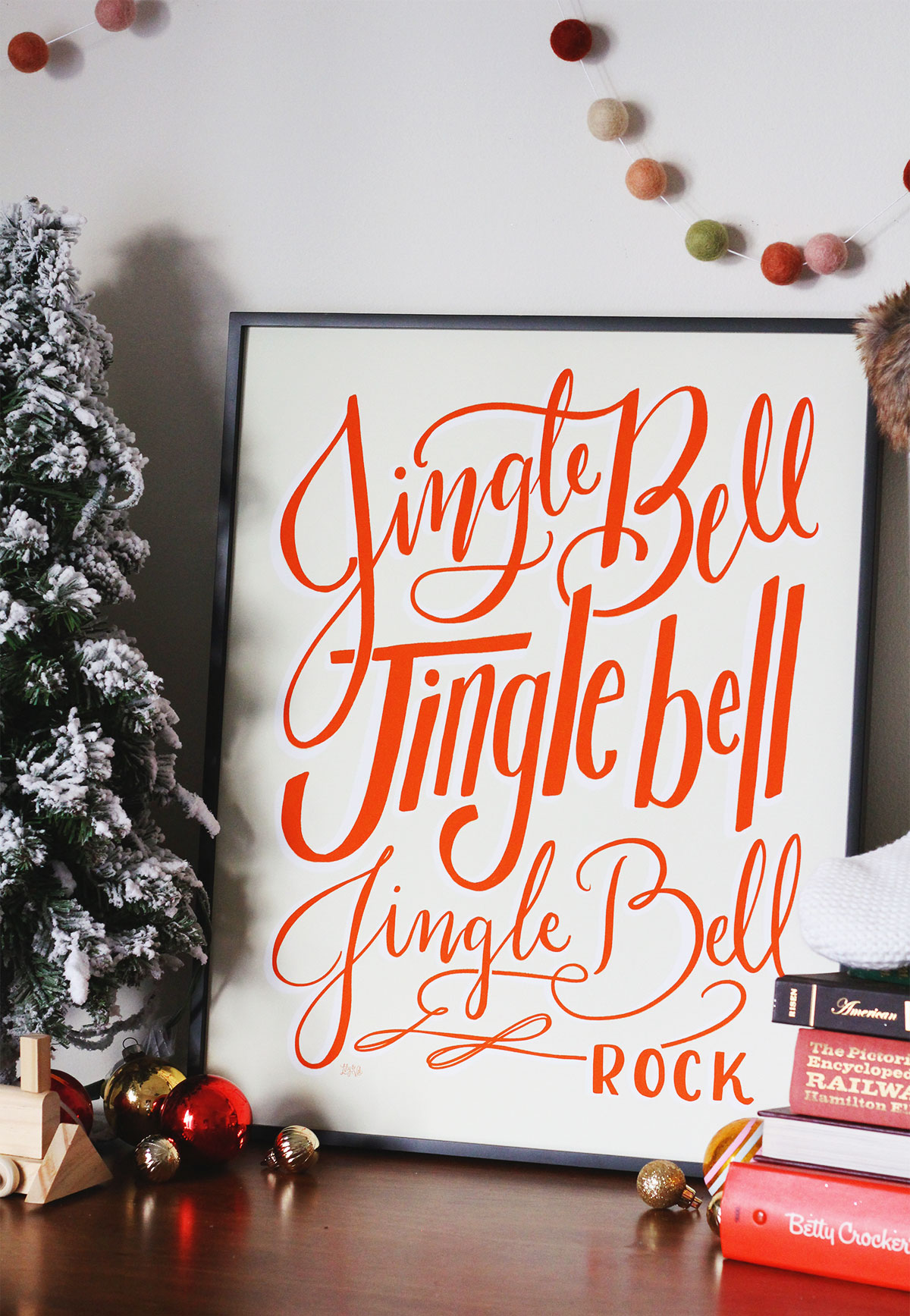 Rockin' Around The Christmas Tree
This is another piece with all the retro vibes! A record player seemed perfectly fitting to go along with the theme especially since most of the designs have a Christmas carol nod. Mak and I started a tradition a while back where every Saturday morning we put a record on while we make breakfast (mainly Billy Joel) and this print was inspired by that tradition.
O Night Divine
There are two new chalk art designs this year! First, "O Night Divine": The lettering was created by erasing the dust. Doesn't chalk just make the perfect, cloudy night sky? I love accenuating the dustiness of chalk – that's what makes working with chalk so fun and unique. I also think this one looks elegant and rustic at the same time. Since it's black and white it will fit in with many existing holiday decorations.
Peanut Butter Blossom Recipe
The second chalk art print is a recipe! Every year I illustrate a new holiday recipe and this year I chose a beloved Christmas cookie. Peanut butter blossoms are a very important holiday tradition in my family. My Mom pulls them out of the oven and we're immediately grabbing for them (it's just the BEST when the chocolate is still gooey.) Side note: Someone asked me on Instagram if this was a Pittsburgh thing? And I honestly have no idea! Are peanut butter blossoms just a Pittsburgh thing? Tell me! haha.
JOY
I've drawn designs in the past using the word JOY and I seem to always do it in the same way- big and bold, with capital letters! For whatever reason, the word just screams to be drawn large to me! I love this year's take because although the word is bold, the colors make it soft and pretty. I think a magnolia and mangnolia leaves are also just really pretty for Christmas decorating.
Old-Fashioned Candy Canes
It seems that in ever holiday collection there is always that last-minute one. The collection is already done, I'm about to photograph it all and then inspiration strikes and I try to squeeze in one more. This is that design. I was really loving that bright holiday red and wanted to showcase it more in the collection! Plus candy canes are cute. playful and fun, which is exactly the vibe I was feeling for this year.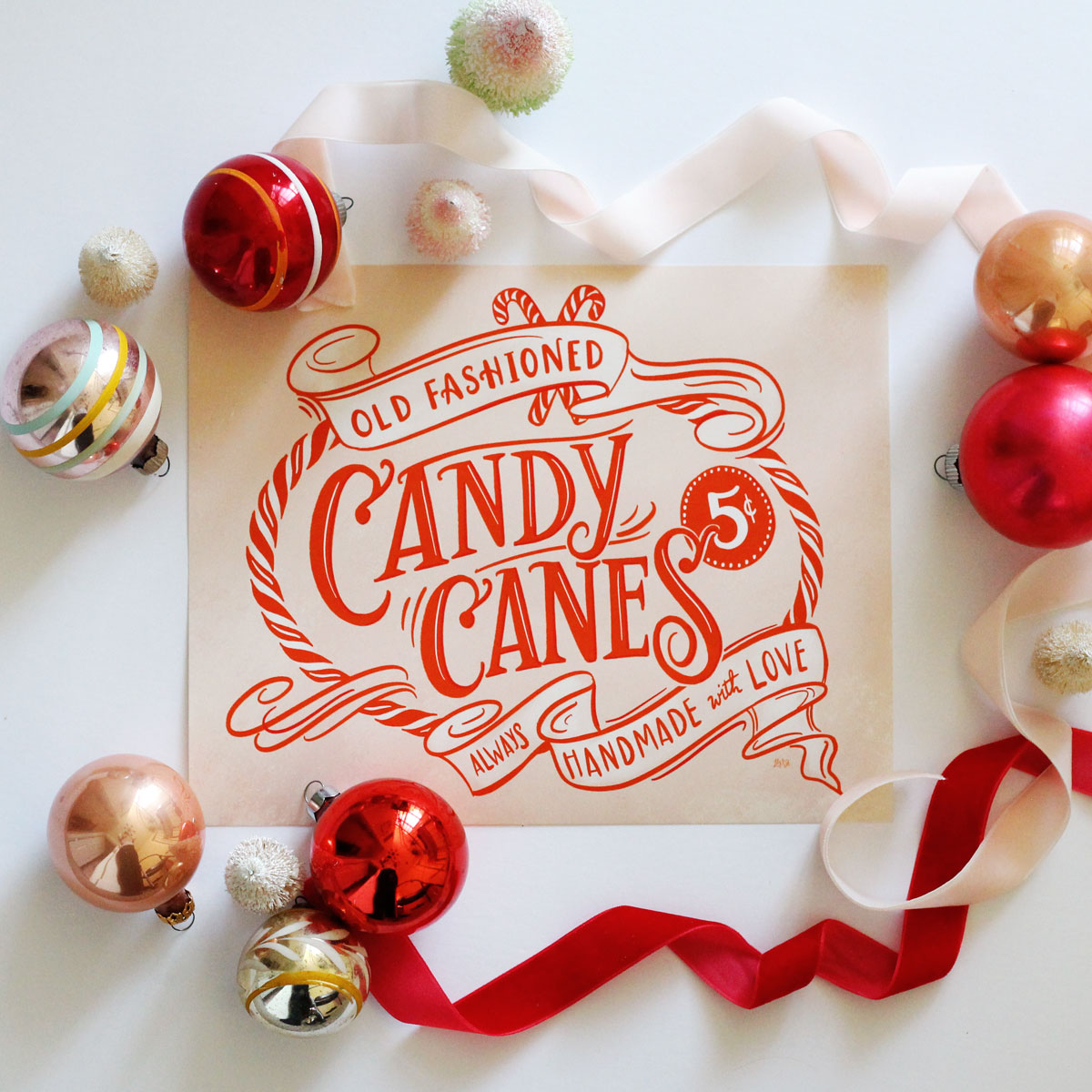 Let Your Heart Be Light
This design is traditional and classic. Red, green, white poinsettias- it's quintessially holiday. This phrase has been stuck in my head and I knew I wanted to use it. Many parts of my year have been so heavy. I think that's why I've been gravitating toward a playful Christmas. I wish you all LIGHTness this season.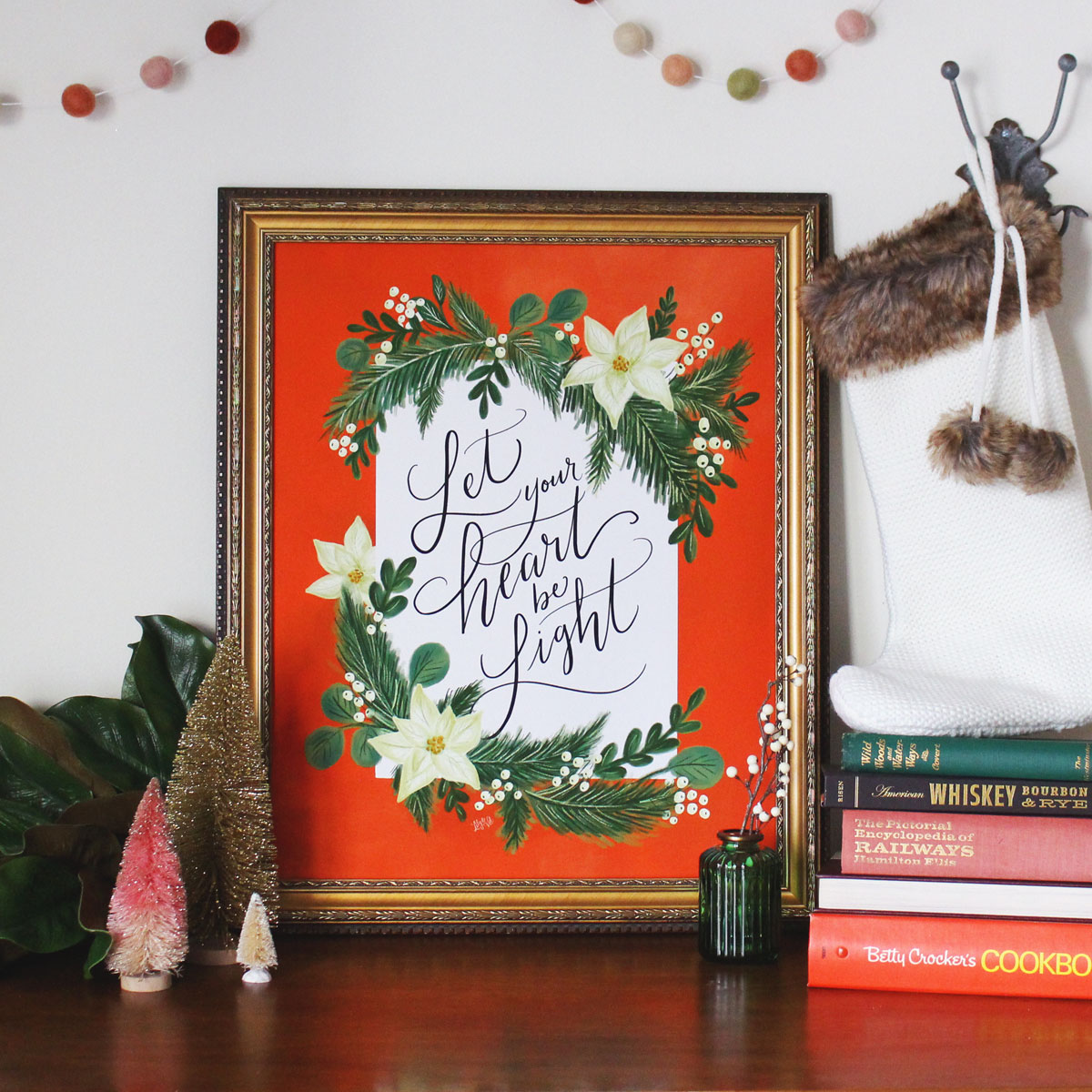 Tis The Season
I got carried away drawing a few little holiday botanical icons and then thought – why not combine them into a print? The idea of putting a pattern on a print was new for me, but I think it looks really fun and unique. The little oranges are my favorite part about this one.
And I had to save this one for last….
A Partridge in a Pear Tree
I wanted this one to be whimsical and fairtyle-esque because that's how the song feels to me! I don't typical draw animals, but I love that little partridge drawing. He's so cute! This one was really fun to draw and add all the berries and swirls.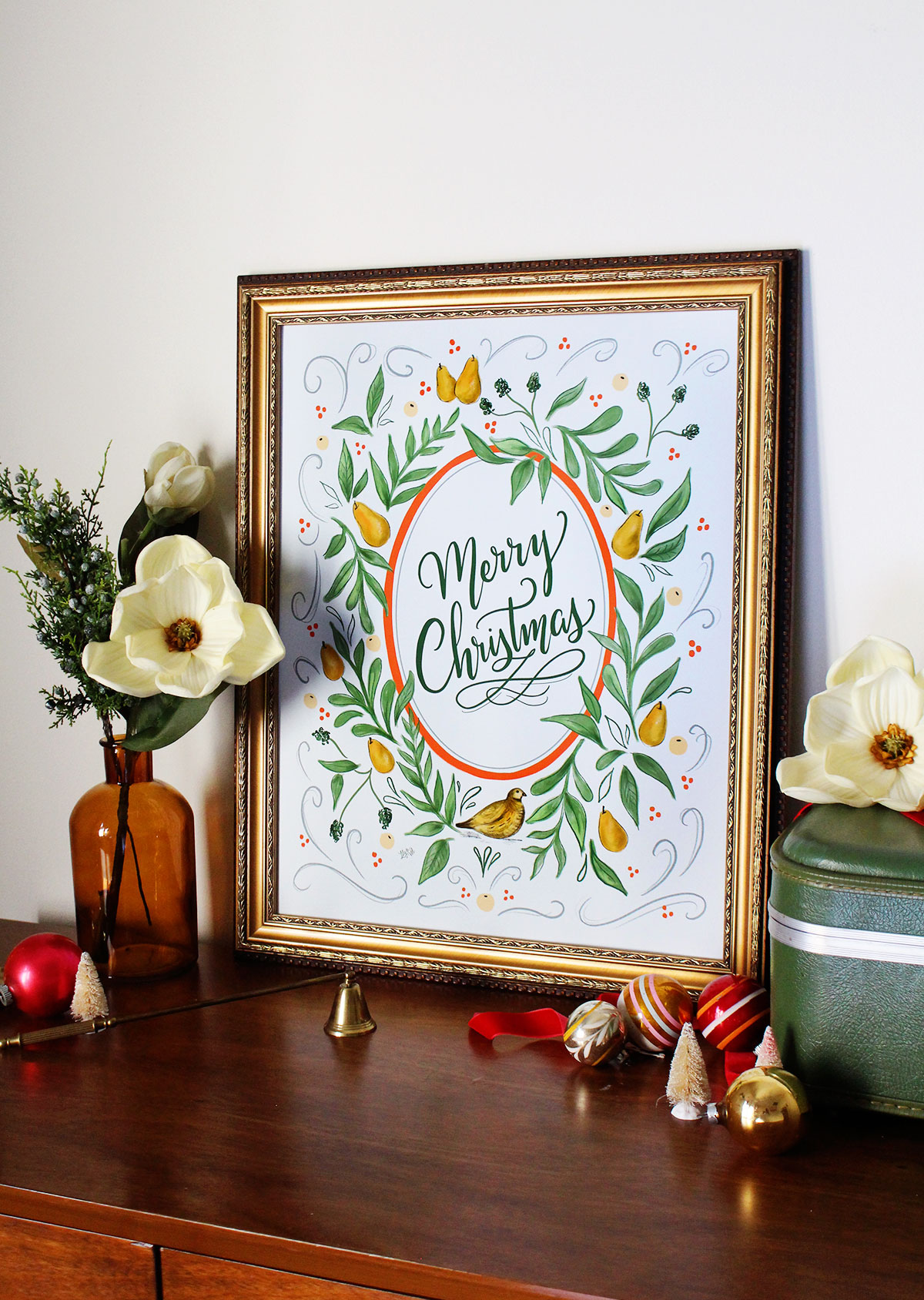 And I can't forget about the cards!
Five of this year's prints have a card counterpart for your greetings. I have to mention that Mak's favorite typewriter made its photoshoot debut, too. If you follow me on Instagram, you may know that he has become quite the typewriter collector. I love it!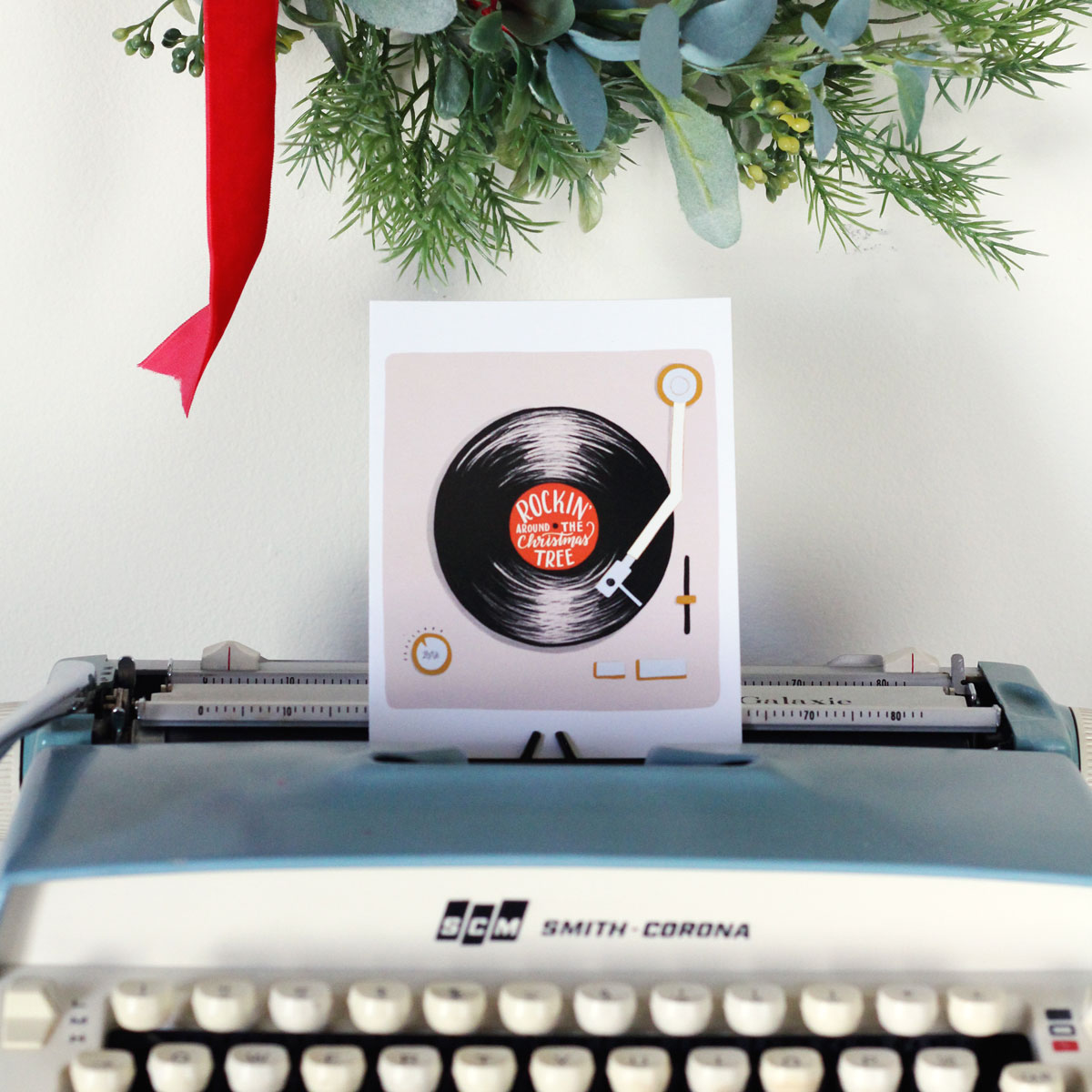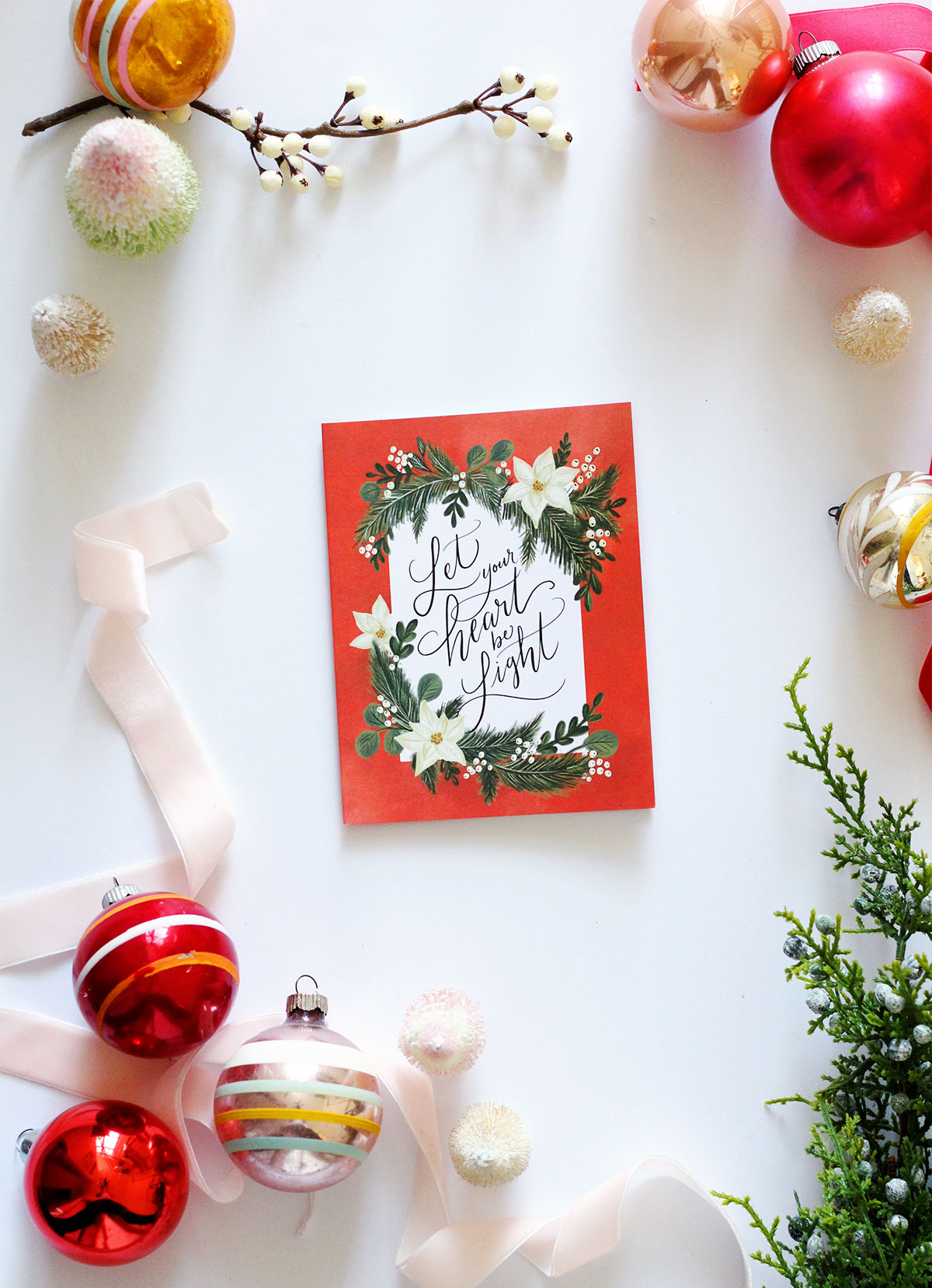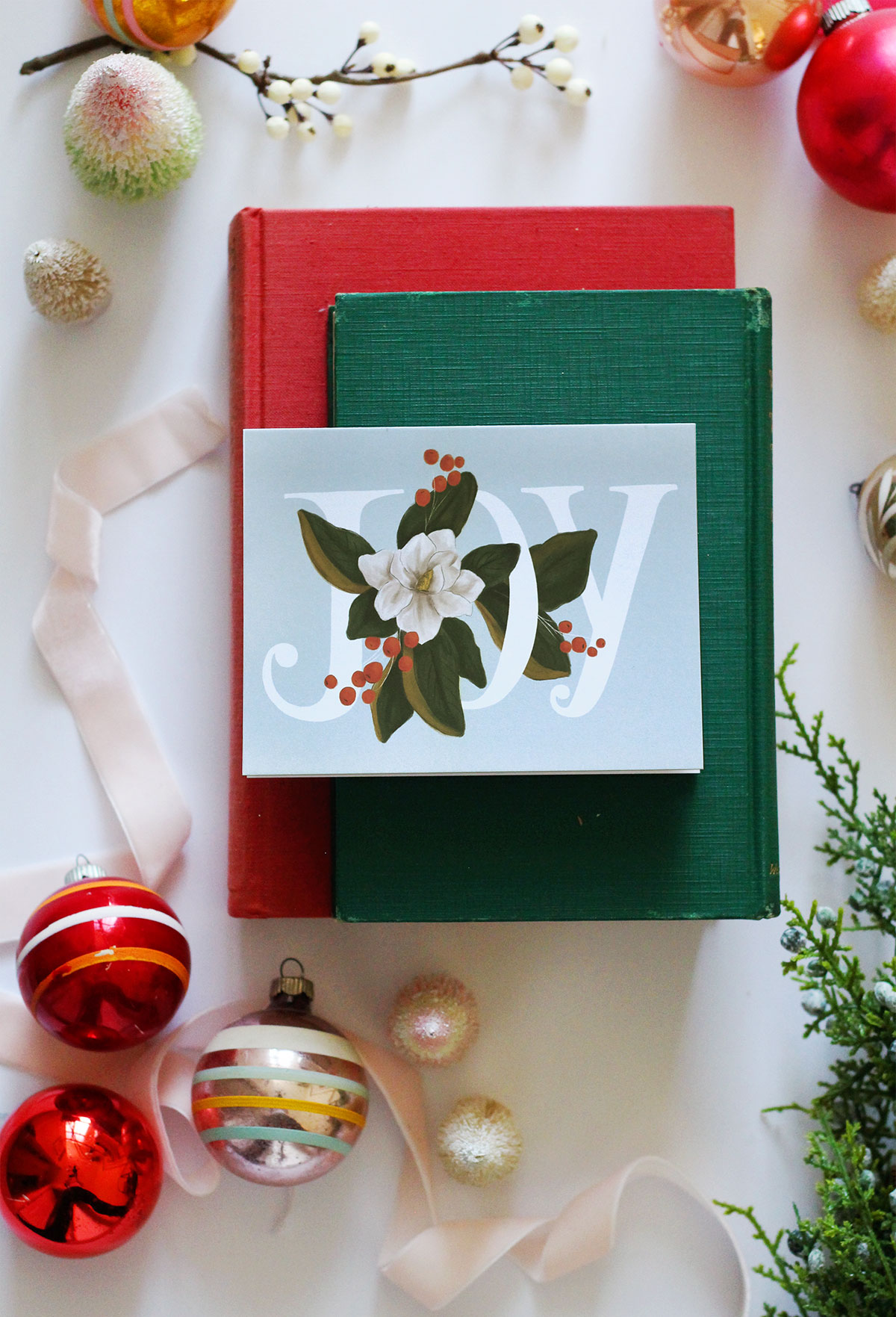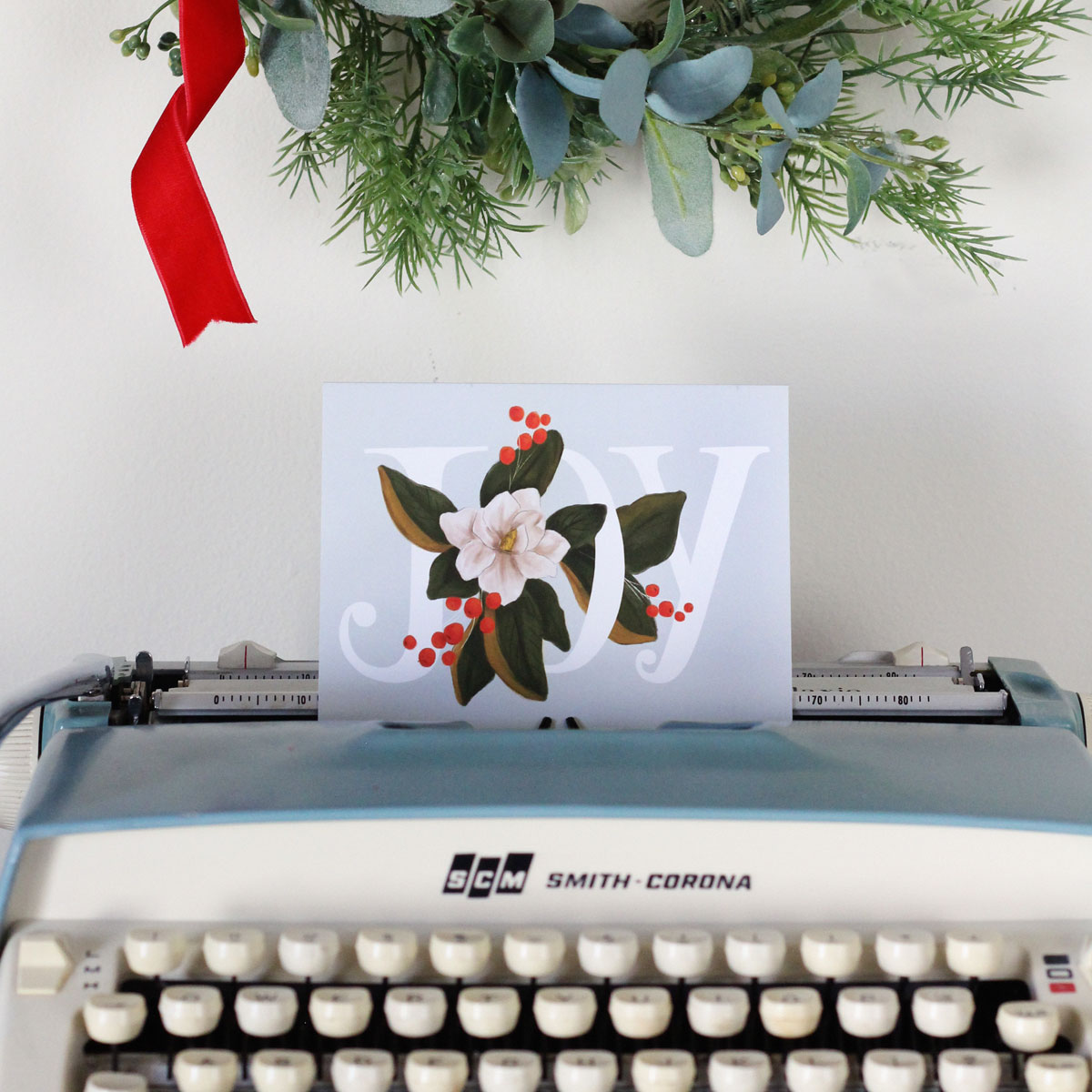 And that is the 2019 Holiday Collection! I can't wait to hear what you think! Let me know which ones are your favorites.
As always, thank you for supporting L&V for another season. It just means the world to me. Thank you for allowing me to create this art that I love and hope it resonates with you too. Love you all!