Hello There! If you just got your Keepsake Kitchen Diary, just gave one as a gift, or are an old pro at filling yours with delicious memories… you are going to want to check out this Kitchen Diary Crafting inspiration!
For this Crustless Quiche Recipe I wanted to craft a page that reminded me of the first time I made this recipe for a party.
The first year we were married, I invited my parents, my in-laws, and my husband's grandparents over for Mother's Day Brunch. The color scheme for the table was a combination of colors all of our mom's love, so those are the colors I used in this spread. We had the best time and I had so much fun putting the whole thing together.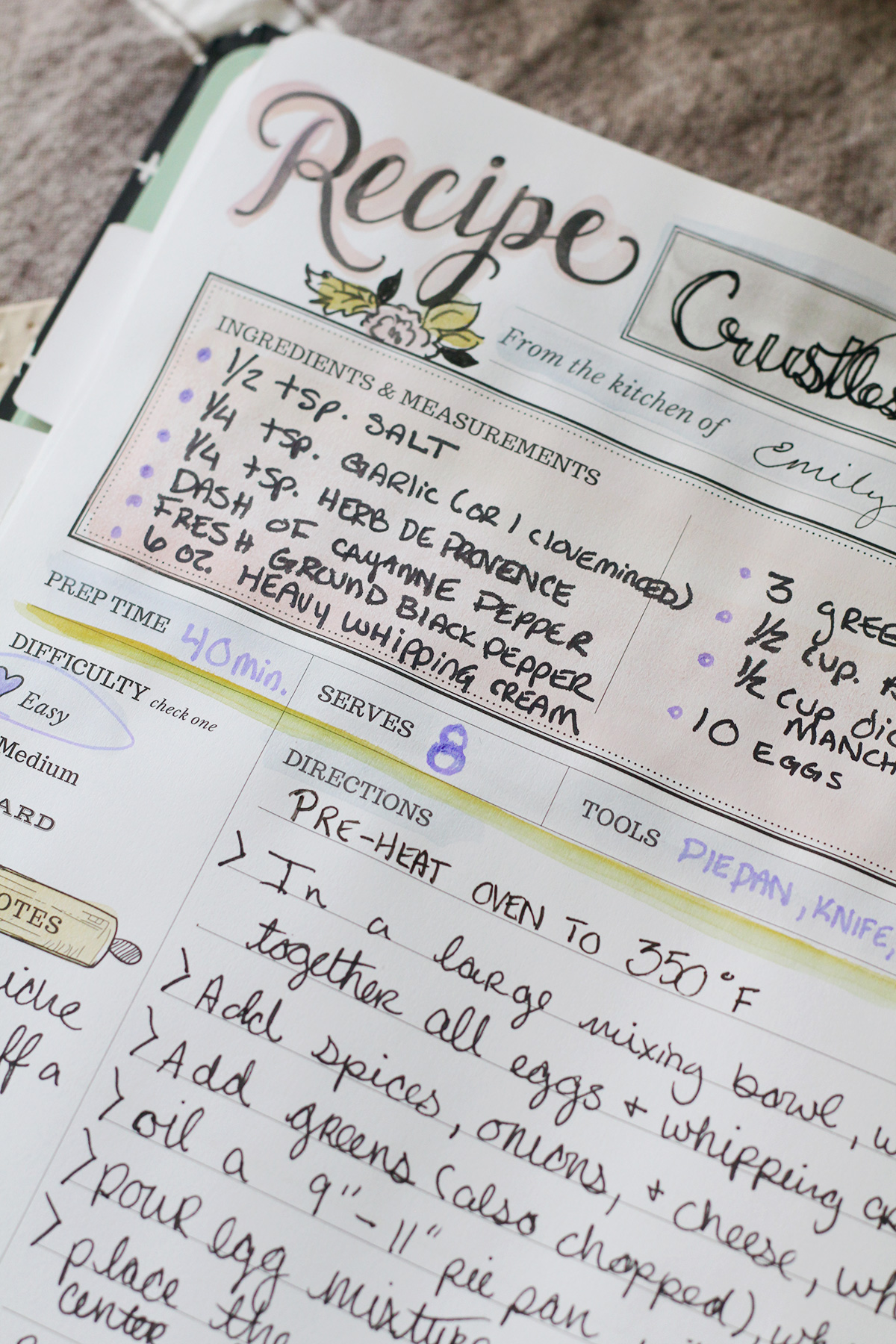 Flower Details
The table was filled with flowers from one of my favorite local florists, and I made a little arrangement for all of the moms. That is why I added the little floral details around this recipe.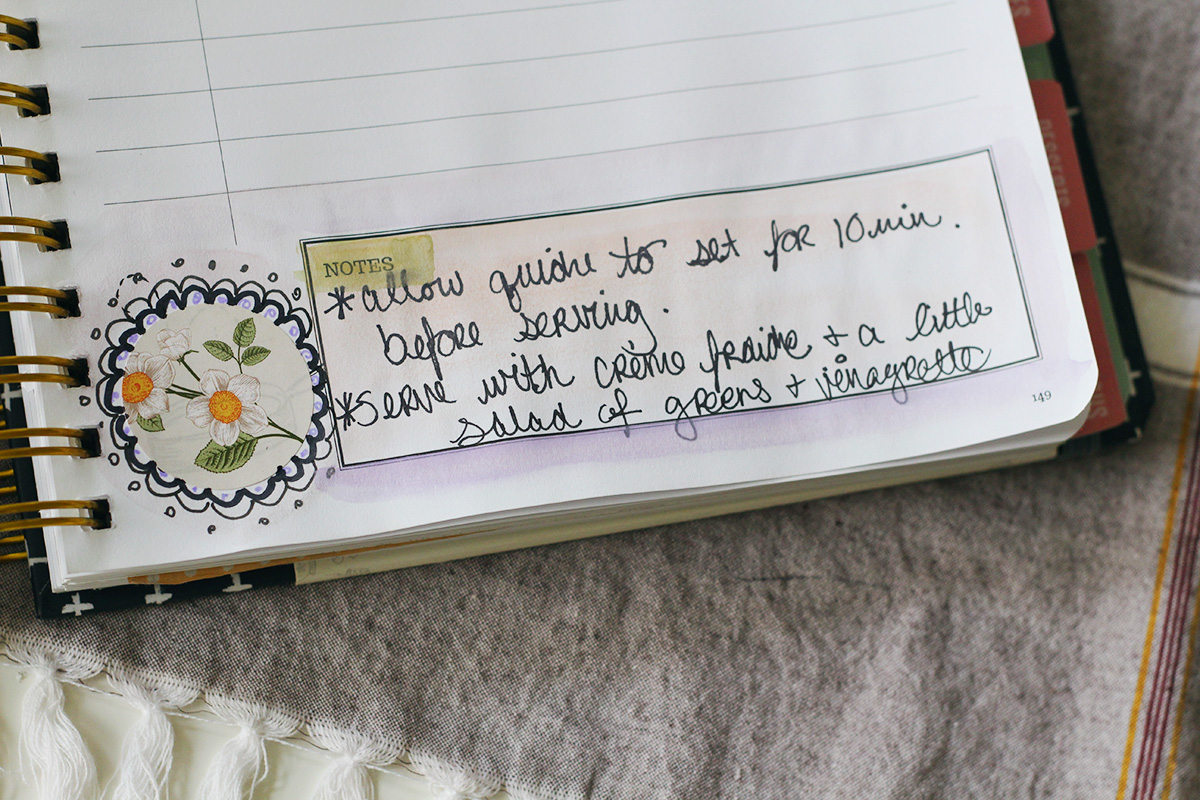 I love adding little hand-drawn details around stickers and embellishments that make each page a unique design.
Watercolor Washes
Using washes of watercolor in various areas of the page adds color to the spread, but it also makes using the recipe much easier when you are busy in the kitchen.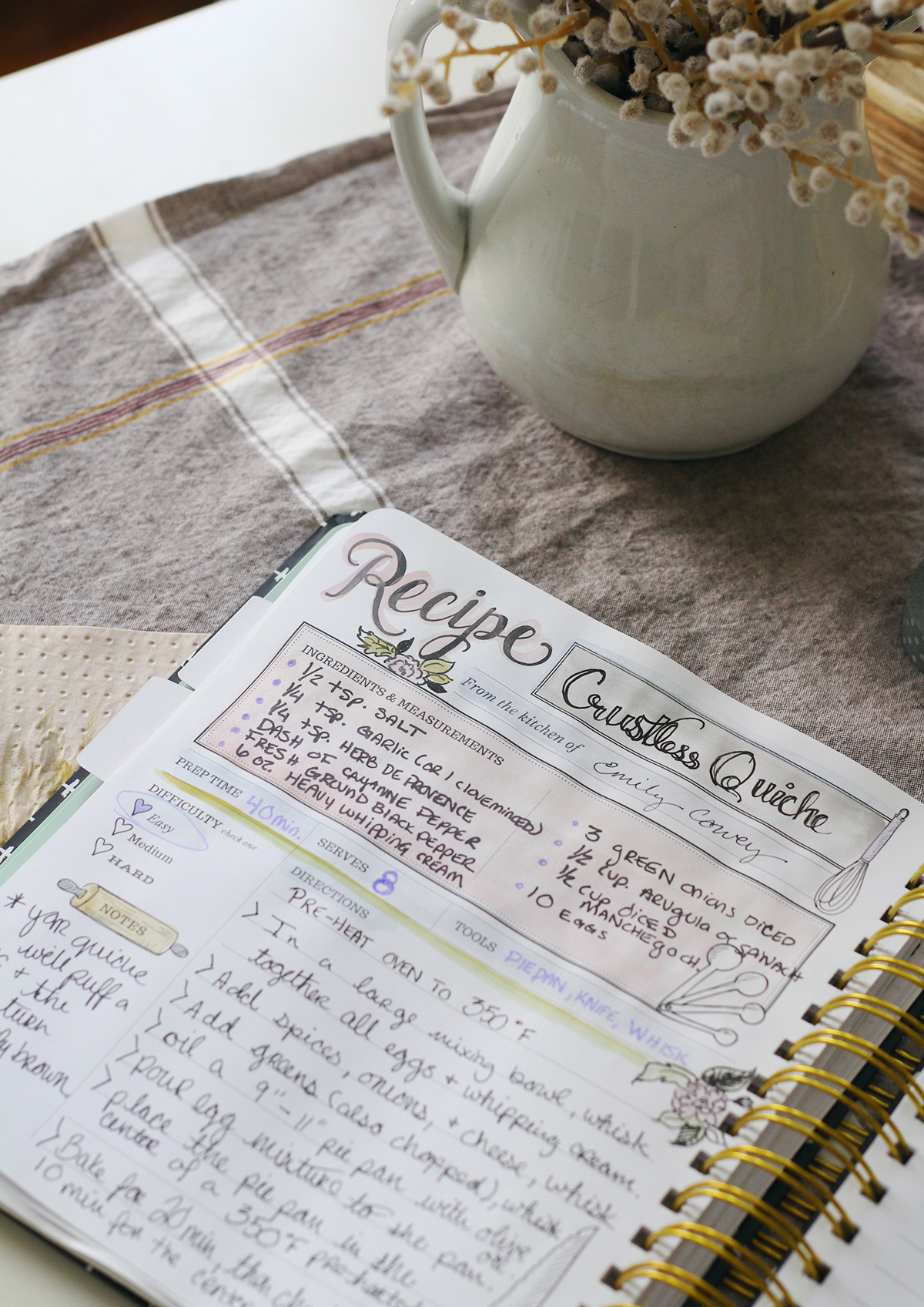 As you make different dishes for entertaining, it is a good idea to add things you have learned to the "notes" section. This helps you improve and hone your recipes over time.
I hope you give this recipe a try and check out the Crustless Quiche Post! Take a picture and tag us so we can see your beautiful Keepsake Kitchen Diary spreads too!
Bon Appetit!