The glitz and glam of the holidays are over and it's time to refocus our daily lives once more. This month's To-Do List free download is aimed at helping us live little moments in big ways, hygge-style!
In addition to our monthly desktop background, we have this free download for you as well. Print out the list, hang it in plain view, and check off the to-do's as you go through the month!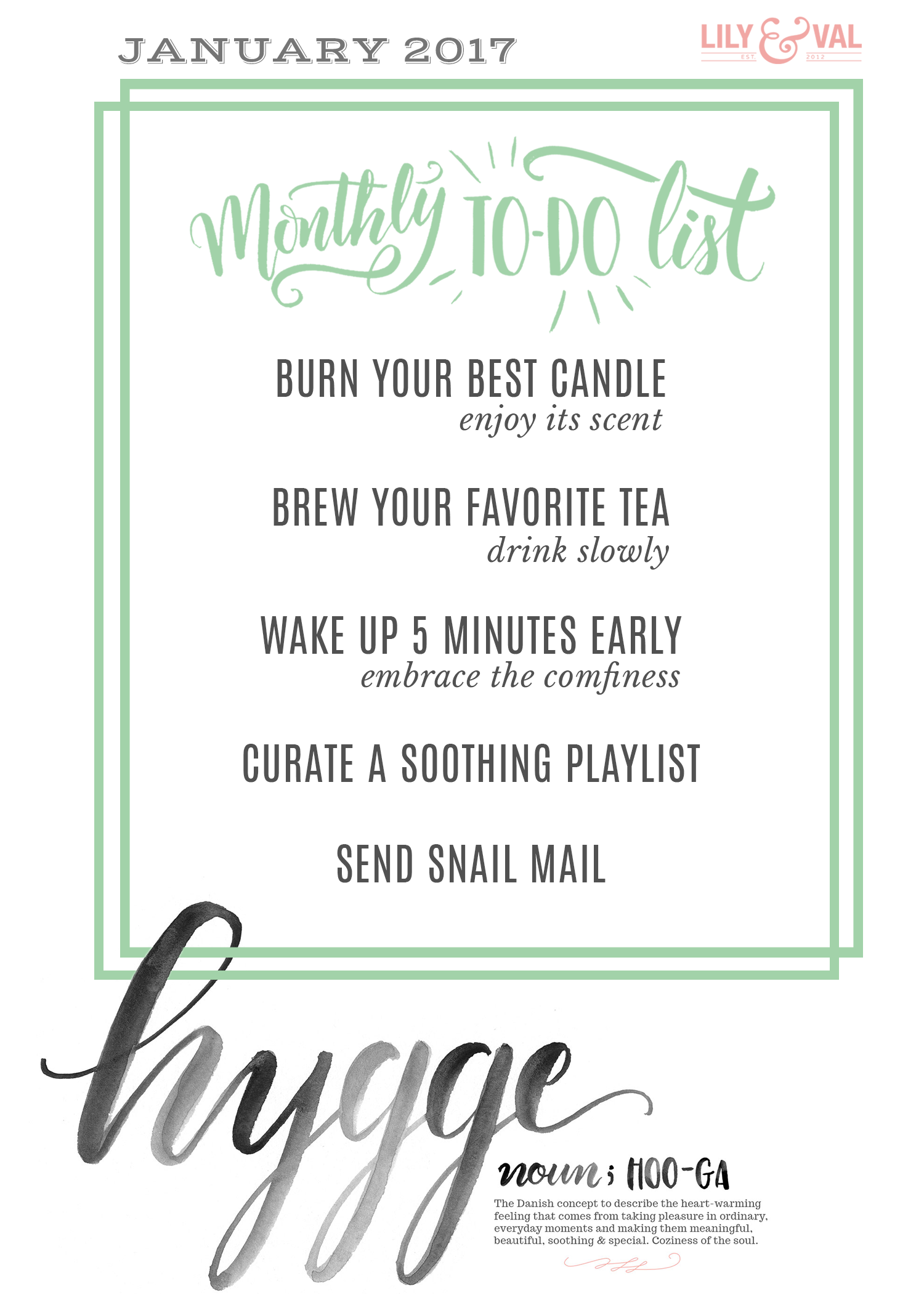 To help you check off these to-do's here's are a few ideas:
We at Lily & Val are true candle junkies; there is always one burning in the Flagship store. Light your favorite wick and really take a moment to appreciate its aroma – we guarantee a nice sigh of contentment at the least. Looking for new scents? Our favorites are by Paddywax and Candelles.
Tea seems to be the newest craze for a satisfying comfort drink. Don't be intimated by all the different varieties, we have tips for perfectly-steeped tea on the blog!
Instead of the morning rush, make it the morning relaxation. Adorn your bed with the coziest blanket you can find and snuggle under its warm hug when you first awake. We find this centers your mind for the day ahead.
There's nothing like a feel-good playlist to soothe yourself onto Easy Street. Try making your own, or you can borrow ours!
We've discovered the significance of snail mail! Nothing beats connecting through a hand-written letter: it always brings the recipient – and us – joy! This just-because card is one of our favorites to send through the post.
Got ideas for a hygge-centered January? Let us know in the comments!