December swept us up in a flurry of holiday decorating and tidings of joy! This month's To Do List takes a page out of Cindy Lou Who's book and reminds us all to slow down and appreciate the little moments that make the season truly special.
In addition to our monthly desktop background, we have this free download for you as well! Print out the list, hang it on your bulletin board, and check off the to-do's as you go through the month!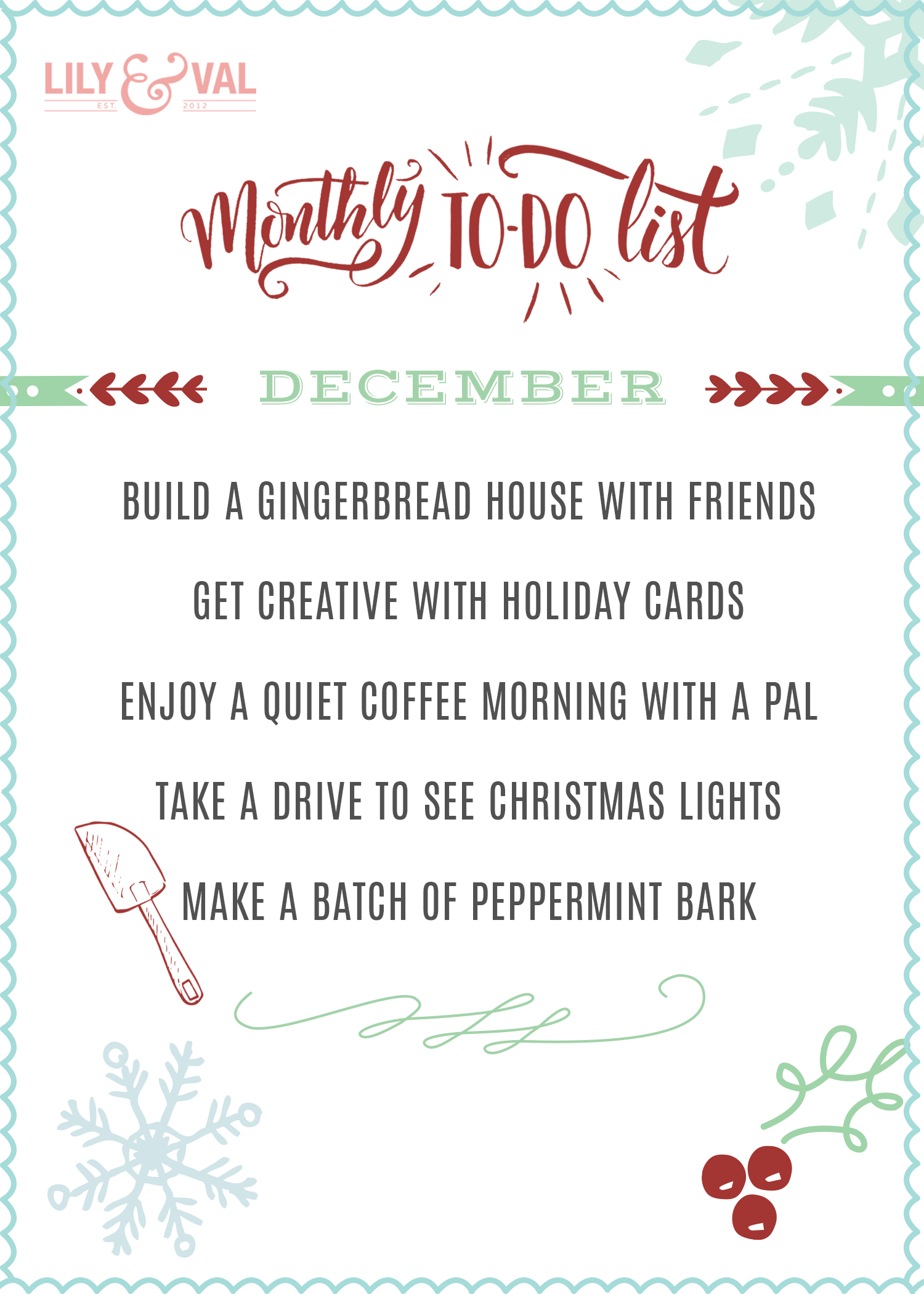 Download December's To-Do List HERE.
To help you check off these to-do's here's are a few ideas:
Whether simple or Food Network-worthy, taking the time to create a frosty Gingerbread house always creates a good memory. Keep an eye out for our upcoming blog post about how to host a Gingerbread House Party!
We like decorating snail mail as much as we like decorating our Christmas trees! We especially like coming up with unique ways to make the envelopes special  for the holidays.
Ring a friend – or send them this cute video – to invite them on a coffee date!
It's time for an adventure! Grab someone special and take a drive to find the best Christmas lights in your town.
We can't think of a better party gift than a batch of peppermint bark with our recipe card accompanying it on a nice holiday plate!
Have a joyful December, everyone!